Interim faculty adviser appointed to Student Media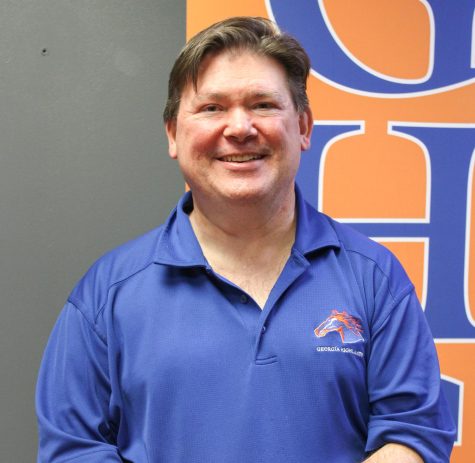 Communications Instructor and Chair of Humanities, Allen Dutch, has taken the position of interim faculty adviser for the Student Media. His official start date was Jan. 1, shortly before the official departure of former Communications Instructor and Student Media Faculty Adviser, Allison Hattaway.
Student Media is a convergence of the Six Mile Post and Student Spin Podcast student news platforms. Dutch has experience working for Adelphia Cable and Prestige Cable. He also has student news experience as the former faculty adviser for the Shorter University student TV station and the Reinhardt University student newspaper.
"My first love is media," Dutch said. "I love doing the other classes, but the area I'm the most interested in is media ethics, history of media, media law, those kinds of [things]."
Dutch has been an instructor at Reinhardt University, then taught at Shorter University for eight years before coming to GHC as a communications instructor in 2012. He has been with GHC for 11 years, becoming a chair of humanities in 2019. His humanities division covers art, communication, journalism, music and Spanish.
Dean of Humanities, Dr. Jessica Lindberg, said that Dutch volunteered to take the responsibilities as interim.
"He had worked with Professor Hattaway before, and he has a background in broadcast journalism and has always just been the go-to person for those issues. So, he had a lot of interest," Dr. Lindberg said.
Dutch wanted to make sure the position was covered while the search for a candidate to fill the permanent role continued, so he now shoulders both responsibilities.
"There's a lot to it," Dutch said. "At this moment, I just feel a lot of things coming at me at the same time. But as I get the hang of everything, it won't feel as overwhelming." He added that he enjoys the Student Media thus far.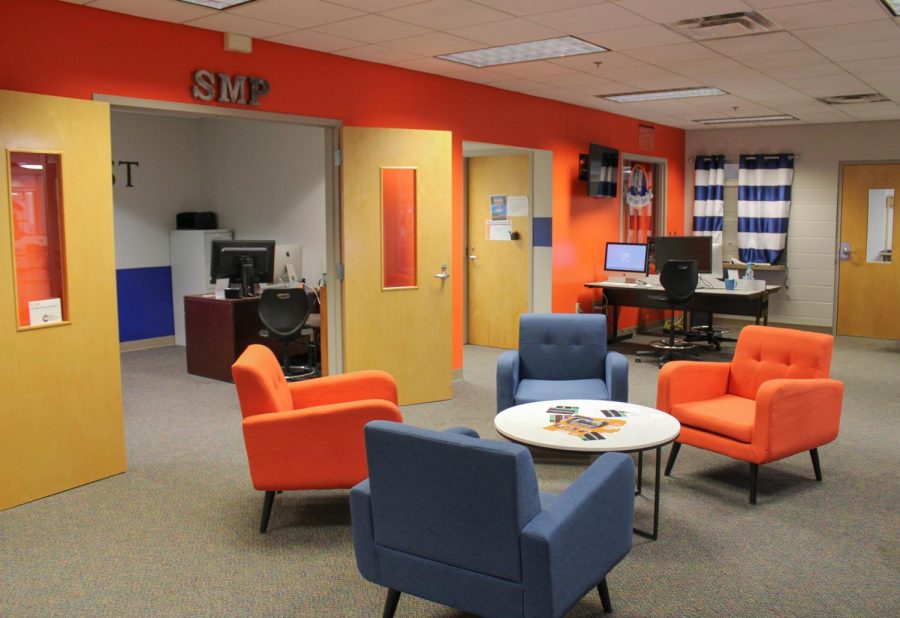 Dutch has a bachelor's in journalism and master's in communication from University of Georgia. Additionally, he has a certificate of communication education that allows him to teach non-media classes such as human communication, public speaking and classes involving interpersonal and intercultural material.
"What he brings to it is the dimension of his broadcast journalism experience. His experience working with the internship classes, it's very hands-on and working directly with students in a work environment," Dr. Lindberg said. "He has a world of knowledge of that larger picture of what it means to be a journalist…"
Student Engagement Coordinator, Clifton Puckett, said that Dutch will "bring a fresh perspective to the role."
"Allen's background in communication will help a lot in media ethics. Especially nowadays in journalism, media ethics is pretty paramount," Puckett said. "He's going to be good. He's a good choice."
Dutch said that having a student news organization is important for developing writing and research skills for future journalists and non-journalists alike.  
"I think there's really an important value to having a student newspaper and everything that it gives to the students, even students that aren't necessarily journalism or communications [majors]," Dutch said. "I'm going to encourage them as much as possible no matter what their major…because everybody can add something valuable to the newspaper."
Dutch said that he would like to be more closely involved with the Student Spin Podcast if given the chance in the future.
Puckett said he would like to see physical copies of the Six Mile Post in local businesses around Rome and Cartersville, much like how the University of Georgia has prints of The Red and Black around Athens.
"I think it would be neat… you're eating at the Harvest Moon in Rome and you see copies of the Six Mile Post," Puckett said. "Something that I would just like to see, personally."
The hiring process for filling the permanent position is already underway. Dr. Lindberg said that each candidate will participate in presentations on their thoughts on running Student Media. It will be on-campus and open to the public.
"We believe in what the Student Media can do. We're really committed to the program and organization, and I'd love to see it continue to grow," Dr. Lindberg said.
Student Media has paid and volunteer positions available and is currently hiring for assistant sports editor, news editor, graphic artists and various podcast positions. Interested students can fill out an application form or contact Dutch at [email protected].