Emergency alerts available for tornado season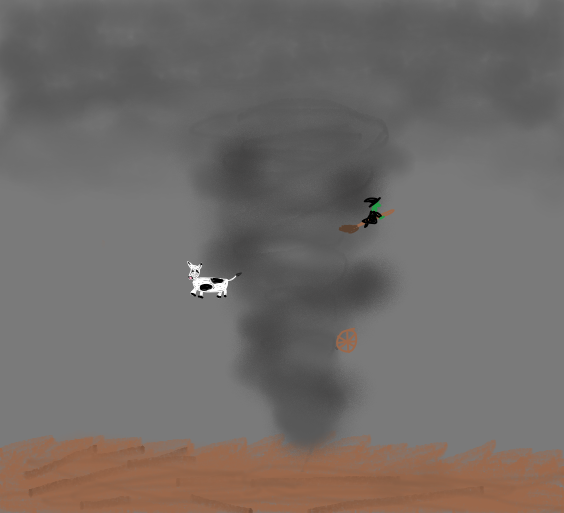 As tornado season approaches, faculty and students can stay alert with the Emergency Communication System, GHC Notify.
According to the National Weather Service, "The average number of days with reported tornadoes is six in Georgia. Tornadoes have been reported throughout the year, but are most likely to occur from March to May, with the peak in April."
GHC Notify will send automated emails, texts and phone alerts about all closings, delays or emergencies.
GHC Notify will not send an alert for a tornado watch, but will send an alert notification during a warning or emergency.
A tornado watch advisory takes effect when favorable conditions for a tornado have formed. A warning indicates a more significant threat in which people living in the affected area should take immediate action; a tornado emergency is an elevated version of a warning.
According to Campus Chief of Police, David Horace, a watch and warning differ for the "widespread damage there could be." He explained that those within a tornado's path should "seek shelter until authorities say it is safe."
Faculty must register for GHC Notify if they are not already receiving them. To opt in or adjust alert settings, faculty can visit the Employee Portal. 
Assistant to the President for External Relations, Nicholas Godfrey, said that students are automatically enrolled into the GHC Notify system with the contact information they provided upon enrollment. 
Students can review or update their contact methods by navigating to SCORE using the Banner Portal. 
Horace encourages the use of GHC Notify for everyone as spring draws near.
"GHC Notify has been an invaluable tool for us to get messages to students and faculty when we have inclement weather," Horace said.
In preparation for inclement weather this upcoming tornado season, here are some of Horace's "Stay Weather Aware" safety tips from a mass email sent to students :
TIP ❶: Be prepared.

The best way to stay safe during a tornado is to be prepared with…

Fresh batteries and a battery-operated TV, radio, or internet-enabled device to listen to the latest emergency weather information;

A tornado emergency plan including access to a safe shelter for yourself, your family, and for people with special needs;

An

emergency kit

(including water, non-perishable food, and medication); and

A list of important information, including telephone numbers.


TIP ❷: Stay aware of weather conditions.

The following weather signs may mean that a tornado is approaching:

A dark or green-colored sky

A large, dark, low-lying cloud

Large hail

A loud roar that sounds like a freight train


TIP ❸: Know where to shelter.

Go to the basement or an inside room without windows on the lowest floor (bathroom, closet, center hallway).

Avoid windows.

For added protection, get under something sturdy (a heavy table or workbench). Cover your body with a blanket, sleeping bag, or mattress. Protect your head with anything available.

Do not stay in a mobile home.