Disaster drill prepares healthcare students for the field
The fourth annual disaster drill was held on April 26 in the Rome campus parking lot from 8 a.m. to 5 p.m. Several community members partnered with GHC and planned in collaboration since January to make sure everything about the disaster drill was organized and safe.
There were two groups of nursing and dental hygiene students who participated, with each group's drill lasting three hours between two phases: SALT (Sort, Assess, Lifesaving Interventions, Treatment/Transport) triage in the disaster site and treating the victims away from the site. Both groups were briefed and coached before the drill and debriefed afterward to share their experiences.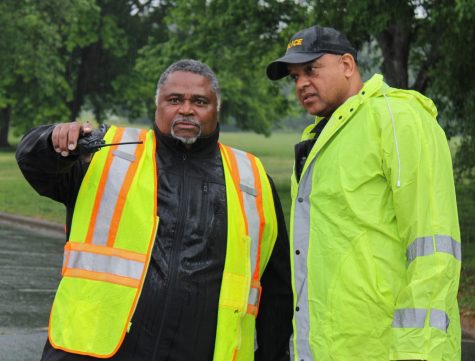 Atrium Health Floyd, the Rome city fire department and police, Floyd County Emergency Management, Region C Healthcare Coalition and the Department of Public Health were present. Twenty-seven Chattooga County high school Health Occupations Students of America (HOSA) joined the drill as first responders and victims.
Assistant Nursing Instructor and Disaster Day Director, Shea Walker, oversaw the drill proceedings with Dean of Health Sciences, Lisa Jellum, Assistant Nursing Professor, Marta Sanderson, Clinical Coordinator, Vicki Wiles and Nursing Instructors Jaimee Hulsey and Bethany Blevins.
"[The drill] allows [students] to take what they've learned in the classroom in a theoretical part, and apply into a real-life clinical situation… which is huge," Walker said.
The students must implement what they have learned about SALT triage, which is a system of treatment prioritization for victims in a disaster scenario. The students must accurately assess each victim and tag them accordingly based on the severity of their injuries.
Blevins said the students had SALT triage and decontamination lectures before the disaster drill, as well as them having previously completed a training course called STOP THE BLEED. The students were expected to put their knowledge to use in the disaster site.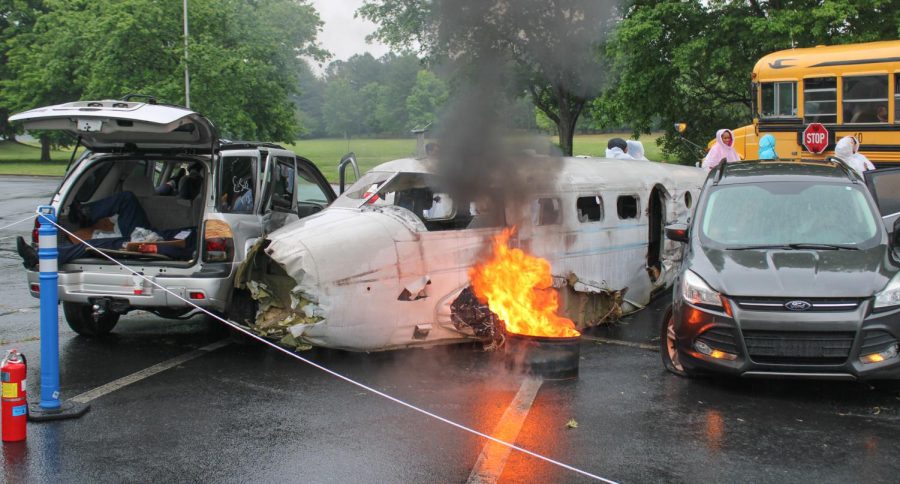 Director of Floyd County Emergency Management, Tim Harrington, said the disaster scenario is different each year. This one was a plane that crashed into three cars with a bus that got caught in the pile-up.
"It gives [students] a good opportunity to see the different degree of injuries," Harrington said. "…it's difficult when you got someone that's screaming and crying… and this is what they could possibly experience in their career path."
One purpose of the disaster drill is to test how the healthcare students handle the situation. The scenario is kept secret so the students will have genuine reactions. Rome campus LPN bridge student, Casey Kiley, said this was her first time participating in a drill like this, and that she was shocked and nervous upon seeing the disaster site.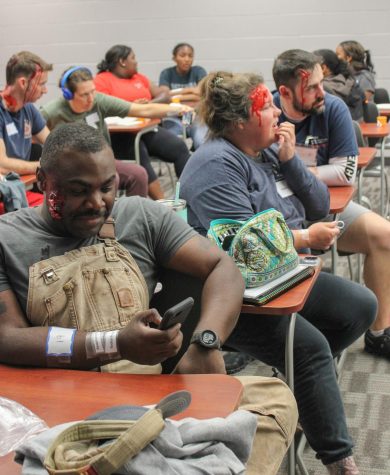 "Once you start doing what you need to do, you get over that nervousness and it starts to kick in…" Kiley said. "It's nice to do these things hands-on because then you get a feel of what it's really like in the real world."
Nursing student, Nikki Highley, was one of the students that got assigned to be a victim due to her experience as a paramedic. Walker said these students were chosen because they could most accurately portray a victim in a disaster scenario. Highley said the drill "was very accurate to real life" and the students "triaged quickly and efficiently."
"I'm confident in their skills and they're going to do great," Highley said.
The planning for next year's disaster drill is already underway.
"We're just super appreciative to everybody who helps put this on. We really couldn't do it without the help and support of our leadership as well as all the community partners who are here today," Walker said. "It's a huge group effort."
Harrington said the drill "turned out really, really well," and is looking forward to next year's drill.
"We enjoyed the opportunity to come out and participate in this training exercise for the nursing students that allows the public safety folks to come out and participate as well," Harrington said. "We're enjoying it and if anybody wants to participate next year, it's going to be a blast."