Students gain cultural perspective at Atlanta Greek Festival
The Atlanta Greek Festival, sponsored by the Annunciation Greek Orthodox Cathedral, is an informational tour of Greek culture. The church uses this festival to raise money for church funding and they even donate a percentage to charity.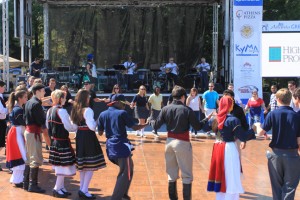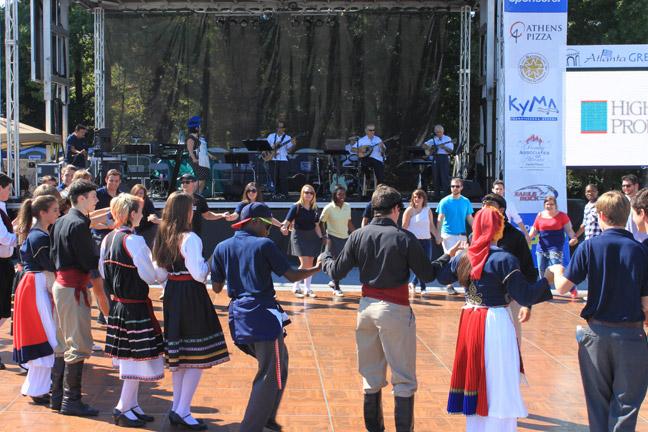 This festival includes many informative speeches on the belief system of the Eastern Orthodoxy, cooking demonstrations, live traditional music by The Alpha Omega Sound, interactive dancing and most famously, the traditional food.
Many people and cooks say that the best foods are the Greek potatoes and the gyro sandwich, which has lamb meat and tzatziki sauce. Although the food is usually what draws people to the festival, it is the exciting dancing and the gift shops that get them to stay. Dancing, traditionally called Kefi, is where all the people hold hands and dance singing "Opa!"
This year's festival took place Oct. 4 through Oct. 7 at the Greek Orthodox Cathedral.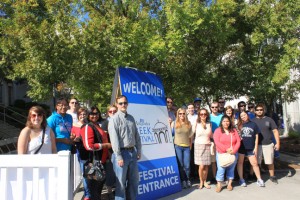 This is the second year GHC students have had the opportunity to go to the festival. Alexandra MacMurdo, lecturer of Communication who has traveled to Greece on study abroad trips, has led the groups both times, and has found it to be a great way to teach students about a different culture. She says, "I would encourage students to come for the experience. If you can't go to Greece, this is as close as you will come to the Greek culture."
Many students who have gone in the past go again and encourage students to attend the festival at least once.