Paulding campus library now open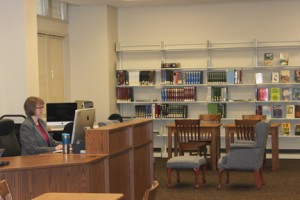 The Paulding campus has a new library located on the first floor of the old courthouse in Dallas. The new library now has over 3000 plus print books, twenty additional computers, two quiet study rooms and a group conference room for students to use.
GHC Paulding librarian Susanna Smith said, "Since we opened on Feb. 20, students are using the conference room to work on group projects, they've checked out books for assignments, and they are finding quiet places to study away from the business of the Bagby Building. And, of course, I'm there 40 hours a week to help with tricky research problems too." Smith believes the new library greatly contributes to the students' overall academic success.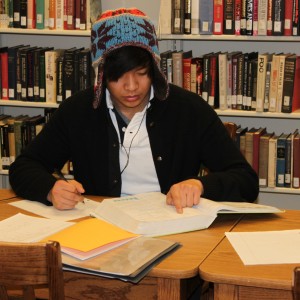 Instructor of communications, Alex MacMurdo, said, "As a Paulding faculty member, I am thrilled that our campus finally has its very own library. My students will now have a sanctuary to read, research, study and relax with their fellow classmates, and it is only a short walk away." Many students share her perspective and are overjoyed about the brand new library.
An official grand opening celebration for the new library was held on March 11.