Book shortage inconveniences Floyd students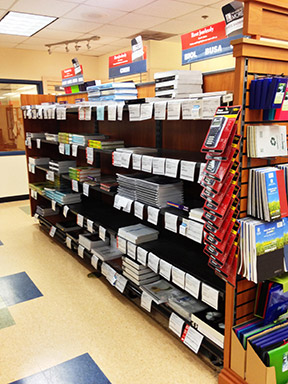 Many students this fall semester have experienced a delay in getting the books they need for class.
First-year students Geizi Ramos and Kendall Canter of the Floyd campus both had delays in getting books for their classes. Ramos stated his communications book was two weeks late. "My political science book was delayed four weeks," said Canter.
Scott Akemon, assistant professor of history and political science, also experienced similar delays. "There was a book shortage in all my classes," Akemon stated.
Jim Rebeschke, Floyd campus bookstore manager, said one of the main reasons was that one of the book publishers was behind in orders.
He said the bookstore placed the order in mid-to-late June, and the delay was caused by the publisher who had not finished printing books. "We try to make sure students have the books they need," Rebeschke said.
The other reason for delays was the custom book for the FCST 1010 College Experience class.
Rebeschke explained that since it was a new, custom book, it needs five weeks to come in. There was also no prior ordering history.
Rebeschke explained that the bookstore orders books based off class enrollment and patterns from past years. He said that the bookstore looks for a pattern, but it's difficult because of the fluctuation in class size.
Rob Page, dean of the division of social sciences, business and education, said that while the book delays have not been a major problem, he has had teachers mention to him that many students did not have the required book for class well into the second week of school. "Mostly political science and some history classes," Page said.
Rebeschke also stated that there is a pre-pay option for online orders. This makes the book-acquiring process more efficient.
He recommends students work with the bookstore for any difficulties they may have.