Students may borrow clothes for job interviews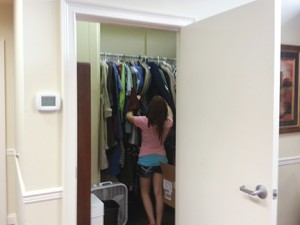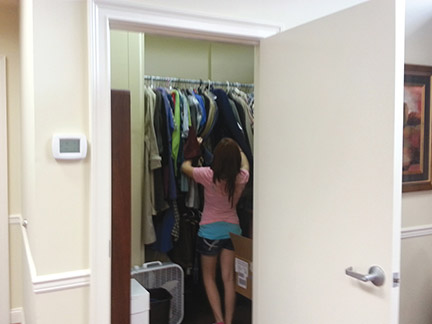 The Georgia Highlands Floyd campus has a clothes closet, specifically designated for business attire. Many students may not know about this closet because it is located in the executive dining room, across from campus security.
This closet is part of the "Dress for Success" program through the AAWCC (American Association for Women in Community Colleges.)
"We started the project about four years ago to help students acquire business clothes for job interviews, class speeches, leadership conferences, or anything else students need a business look for," said Cindy Wheeler, associate professor of English.
The Georgia Department of Labor states that over 90 percent of the decisions on who to bring back for a second job interview are made during the first two minutes of meeting someone. This is why it is so important to provide the clothes to students who need them.
When students need to borrow such clothes, they should contact Wheeler or Alison Lampkin, specialist for alumni development. "The closet currently has sizes ranging from four to 3XL in women, and 31 to 40 in men and needs more for the younger women," said Lampkin.
The AAWCC, Student Services and GHC Alumni Association host "Passport for Success" every year around April on the Floyd and Cartersville campuses.This event helps students learn the importance of "dressing for success," how to do so and what companies are looking at when interviewing people to hire.
Students, faculty and staff can also donate any business-related clothes, shoes, or accessories by contacting Wheeler at [email protected] or Lampkin at [email protected]