Georgia Highlands' UR-IT club to go to D.C. for Posters on the Hill conference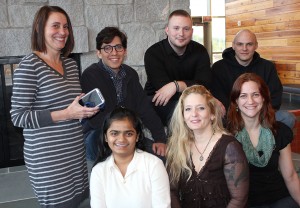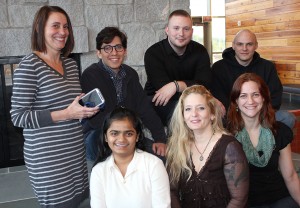 The Undergraduate Researchers Impacting Tomorrow club (UR-IT) is planning a trip to Washington, D.C.
On April 26 through April 29, the members of the club will be going to D.C. for the Posters on the Hill conference sponsored by the council on Undergraduate Research. While in Washington, they will also visit museum exhibits and take part in other educational activities.
Under the guidance of Krista Mazza, former GHC psychology professor, the UR-IT club was created in spring 2011. UR-IT provides students with real research experience that is practical in both four-year institutions and future career opportunities.
The club also broadens the experience for students at GHC by helping them to examine the modes of research from beginning to end and provides students with the resources to experiment with an open and multidisciplinary program. Past projects have involved collaboration with the Tellus Science Museum in Cartersville.
"My personal experience with UR-IT developed my college experience and has opened many doors for my higher education, such as scholarships and networking. Universities love research experience," said Julián Orjuela, president of UR-IT.
UR-IT exposes students to proper ways to conduct research. They collaborate with faculty and other resources and also host nearly all of their meetings in an online collaborative. This program allows them to open up a live chat, making it easy for all students to participate from just about any location.
Amelia Bagwell, club secretary, stated, "Georgia Highlands offers research experience even above some other four-year institutions, and when I was able to say that I worked as lead researcher, it opened up doors for scholarships and admissions for me."
Club members say science or social science majors should consider joining this club for the research experience. Although the club is geared toward sciences of all kinds, it welcomes all majors and backgrounds, and the club is always willing to have another mind to collaborate with.
UR-IT is a club based on the Cartersville campus, but it is open to all students at all GHC campuses.
Anyone who is interested in joining or would like more information on the club and activities, may email [email protected]; contact Camille Pace, club adviser and instructor of mathematics on the Cartersville campus, or message UR-IT through its Facebook Page at GHC UR-IT.