The American Association for Women in Community Colleges is bringing The Power of Two, a women's mentoring program, to the various campuses of GHC.
Founded by Connie Watjen, assistant professor of learning support English and president of GHC's AAWCC chapter, and Joan Ledbetter, advising director, The Power of Two seeks to provide female students with a support system that will help them overcome the challenges of college life.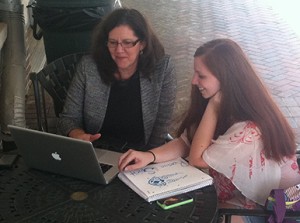 Watjen said, "The response from female students has far exceeded expectations."
Rachel Wall, assistant professor of English and faculty mentor, states that there has been an overwhelming response from Nursing students requesting mentors. Since each mentee is matched with a faculty/staff member based on major and campus, Wall hopes that more faculty in the Nursing program will volunteer as mentors.
According to Cindy Wheeler, associate professor of English and faculty mentor, workshops on such topics as budgeting, resume writing and interviewing skills are in the works.