Former GHC student now thriving author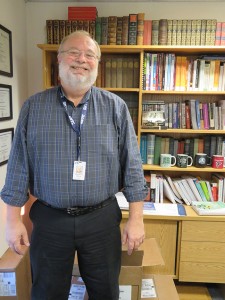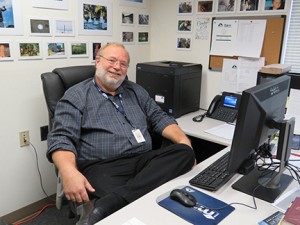 Raymond Atkins, author of "Sweetwater Blues," will be speaking at the historic Desoto Theater in Rome for the One Book Many Voices event on Oct. 27 at 7 p.m.
Atkins attended Highlands 1978-1980 and went on to Shorter College to finish his bachelor's degree as a psychology major, ultimately getting his bachelor's in behavioral science.
The first piece he ever published was in GHC's Old Red Kimono literary magazine.
"Sweetwater Blues," published through Mercer University Press in 2014, was the fourth of his five currently published books.
"As far as this particular book goes, people are imperfect. People are going to mess up. And this book is kind of about, more than anything, what you do after the big mistake defines who you are and it defines pretty much the rest of your life.
"And I think it's important for young people to realize that they're going to make mistakes. Hopefully they won't make a mistake as bad as the one that the young man in the book makes. But even if they do, there is a life after and what happens after is as important as what happened before," said Atkins.
Atkins thinks that the One Book Many Voices program is significant to the community because "reading is critically important for young people."
He was around the age of 50 when he decided he wanted to start teaching and writing novels. He then got his master's in English from Kennesaw State University.
Atkins taught part-time at GHC from spring 2011 through fall 2012. He currently teaches English at Georgia Northwestern Technical College, where he has taught full time for five years. He also teaches in Reinhardt University's graduate program.
"He's won Georgia author of the year, so he's gotten a lot of recognition. And I think that in Rome we don't really know that. He's just Ray. He's a neighbor, and a community member, and he's a very humble guy," said John Kwist, associate professor of English at GHC. "It's kind of a hidden gem that we have in him," Kwist said.
Tickets for the general public are available for $5 at Dogwood Books and the Sara Hightower Library.
There are a limited number of free tickets available for GHC students in the Student Life office.
While Atkins will not be on stage until 7 p.m., the band Little Country Giants, featuring Assistant Professor of Art Russell Cook, will be performing beforehand at 6:30 p.m.