Thanksgiving Recipes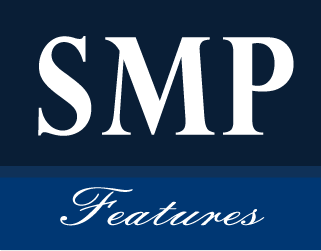 The Six Mile Post requested holiday recipes from GHC employees. For more recipes, check our November print issue of Six Mile Post.
————————————————————————————————
Blueberry Jello Salad
Linda Corbin
Administrative Assistant/ Information Technology
Ingredients:
 1 can (8 ounces) crushed pineapple in juice
 2 packages (3 ounces each) blackberry or black raspberry Jello
 3 cups boiling water
 1 can (15 ounces) blueberries, drained
 8 ounces sour cream (1 cup)
 1 package (8 ounces) cream cheese, softened
 1/2 cup sugar
 chopped nuts
Preparation:
Drain pineapple; reserve juice. Dissolve Jello in boiling water; stir in reserved pineapple juice. Chill until slightly set, about the consistency of unbeaten egg white. Stir in pineapple and blueberries. Pour into a 9 1/2 x 6 x 2-inch pan; chill until firm. Combine sour cream, cream cheese, and sugar; mix well until smooth and well blended. Spread over blueberry Jello salad and top with chopped pecans or walnuts.
Blueberry Jello gelatin salad serves 6 to 8.
————————————————————————————————
Congo Bars
Gail Grass
Administrative Secretary/ Dental Hygiene
Ingredients:
2 sticks of real butter
1 cup brown sugar
1 cup white sugar
2 eggs
2 teaspoons vanilla flavoring
Preparation:
Let butter stand at room temp till soft. In large mixing bowl mix butter.  Add sugars and eggs and mix well.  Add vanilla and mix again. Add 2 cups of self rising flour slowly and let it mix as you add flour.  Add 1 small package of nestles chocolate morsels (I use milk chocolate). Add chopped pecans (as many as you like).
Spray 9 X 12 pan with PAM and dust with flour. Dollop mixture in pan and then spread evenly with spoon or spatula.  Bake at 350 degrees about 45 min. to 60 min.
It will rise and then fall, when it is lite brown and has fallen, it is done. You can insert knife to see if it comes out clean and not gooey in the center. Allow to cool in pan and then cut in squares and serve or store in air tight container. Very good!!!
————————————————————————————————
Pimento Cheese
Gail Grass
Administrative Secretary/ Dental Hygiene
Ingredients:
1 bag of Mexican Cheese mix shredded
1 jar of pimento
Mayonnaise to cover well
Garlic to taste
 ————————————————————————————————
Cheese Log
Gail Grass
Administrative Secretary/ Dental Hygiene
Ingredients:
1 large bag of sharp cheddar cheese shredded
Mayonnaise to cover well
Cayenne pepper to taste
Pecans chopped fine (as many as looks good)
Preparation:

Mix well and put in frig to cool. Before serving,  form into a ring on a platter. Put a bowl of Strawberry Jam in center of the platter.  Put townhouse cracker on the side to put the cheese log and jelly on same cracker!
Unbelievably good!!
————————————————————————————————
Traditional Russian Crab Salad
Nadia K. Brown
Graphic Designer
Ingredients:
1 lb imitation crab meat, chopped
1/2 head Chinese cabbage, thinly sliced
2 or 3 hard boiled eggs, diced
1 small onion, finely diced
1 cucumber, chopped
1/2 cup real mayonnaise
1/2 cup sour cream
1 teaspoon cream-style horseradish sauce
1 (15 oz) can corn, well-drained
Preparation:
In a large bowl, combine chopped crab, Chinese cabbage, corn, eggs, onion, cucumber, mayo, sour cream and horseradish. Mix well. Chinese cabbage can be substituted with boiled rice.
This salad is very popular during my family's New Year's celebration.
————————————————————————————————
Rum Cake
Cynthia Parker
Director of Purchasing
Ingredients:
Cake
1 box Duncan Hines yellow cake mix
1 cup chopped pecans or walnuts
1 small box vanilla instant pudding mix
4 eggs
½ cup cold water
½ cup cooking oil
½ cup dark rum
Glaze
1 stick margarine
1 cup granulated sugar
¼ cup water
½ cup dark rum (can use less if preferred)
Preparation:
Preheat oven to 325°. Grease and flour a bunt cake pan.  Sprinkle nuts around the bottom of the cake pan; set aside.  Beat eggs with electric mixer, add liquids and pudding mix, mix well, add cake mix and beat on med-high setting for about 10 minutes.  Batter should be smooth and fluffy.  Pour over chopped nuts in bunt pan and bake about 1 hour.  Remove from oven to a trivet to cool.
Place margarine, sugar and water in heavy sauce pan and bring to a boil.  Allow to boil for 5 minutes, remove from heat and add dark rum.  Stir well then slowly pour over the cake that is still in the bunt pan.  Allow cake to cool for several hours until the pan is no longer warm and the glaze has soaked into the cake.  Turn out onto your favorite cake dish.
————————————————————————————————
Five-Flavor Pound Cake
Renva Watterson
Vice President for Academic and Student Affairs
Ingredients:
2 sticks butter
1/2 cup shortening
3 cups sugar
5 eggs
3 cups all-purpose flour
1/2 teaspoon baking powder
1 cup whole milk
1 teaspoon each flavorings/extracts:
Butter
Rum
Coconut
Lemon
Vanilla
Preparation:
Preheat oven to 325 degrees. Grease and flour bundt or tube pan. Cream butter, shortening and sugar together. Beat eggs until lemon-colored, and add to mixture. Add baking powder to flour. Mix dry ingredients into batter alternately with milk until smooth. Add flavorings to batter, mixing thoroughly. Pour evenly into prepared pan. Bake 90 minutes. Cool in pan 15-30 minutes. Turn out onto cake plate. Options: Add drip icing, nuts, cherries.
This is one of our family's signature cakes, made for holidays but also as birthday gifts or special occasion treats. We are still using the same cake pan that my mother gave us years ago. She was a great cook, so she continues to inspire us.
————————————————————————————————