Dioum moved to the United States to play basketball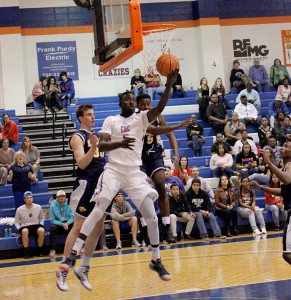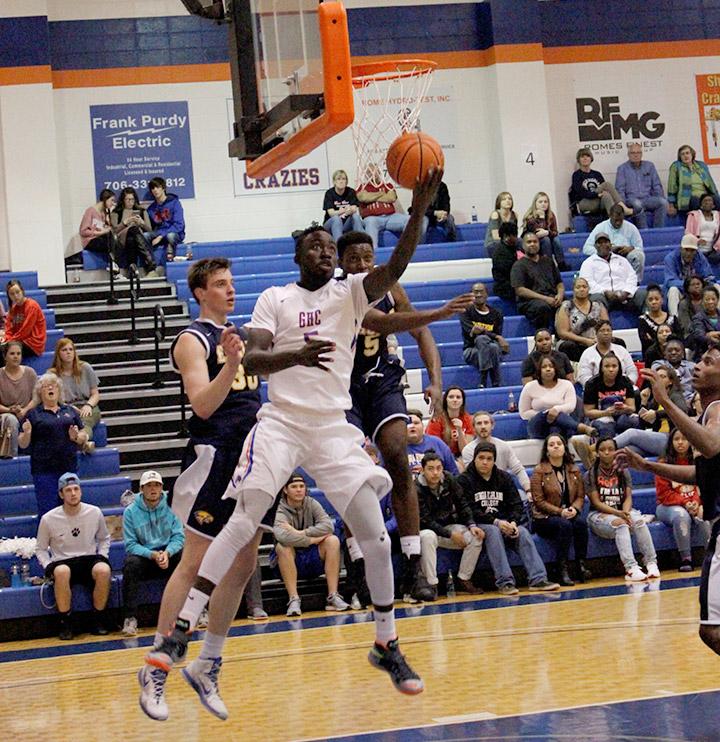 Massamba Dioum, born in Africa, is playing on the Chargers' men's basketball team this season. Dioum said that he has been living in the United States for a little over three years now.
Basketball is the primary reason that Dioum moved to the United States. "When I started playing basketball good, I got a lot of scholarships from Spain, France and the United States," he said.
Dioum said that his uncle that already lived in the United States told him, "If you want to go to the league, the NBA, moving to the United States is the easy way to go to the league."
Dioum attended high school at Covenant Christian Academy in Cumming, Ga. After high school, Dioum was recruited by JJ Merritt, assistant men's basketball coach and Floyd campus intramurals director. Dioum ultimately decided to come to GHC because he "wanted to stay in Georgia" because "I've got my family here. Georgia is where I know."
Dioum is glad that he decided to come to Georgia Highlands. He said, "I like the school; the people are so nice." He said the fact that people are so nice is his favorite aspect of GHC besides basketball.
At GHC, Dioum is majoring in General Studies but he ultimately plans to major in International Business.
With International Business, Dioum hopes to make a lot of money in order to go back to Africa one day and help people.
He said that it has always been his dream to help people. "Some people in Africa, they need to go to school. Some people need clothes. I want to try to help them," he said.
Dioum has been playing basketball since he was 13 years old. He said, "In Africa, when you're born, you start playing soccer. When I started growing up, all my friends said, you have to start playing basketball." His mother agreed with his friends, and he started playing basketball instead of soccer.
"I love to play basketball. That's something that's in my blood right now. I cannot stand a day without playing basketball," said Dioum.
Dioum said that he is "really funny." When he is not playing basketball, he enjoys sleeping. He said, "I like to sleep; I sleep a lot."