ATM at Floyd damaged after attempted break-in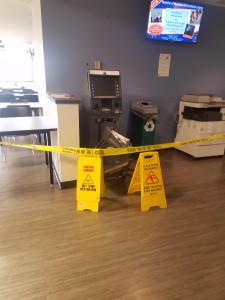 According to GHC Police Chief David Horace, in the early morning hours of March 9, a person attempted to break-in to the ATM machine that is located in the Student Center on the Floyd campus.
Horace said, "The unknown perpetrator(s) caused extensive damage to the ATM."
Horace also said that this is an ongoing investigation. Anyone with any information is asked to contact the GHC Police Department at 706-252-4813.