Science sequence undergoes change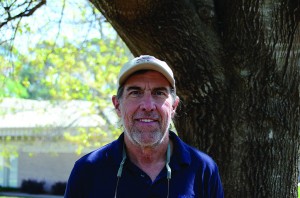 Non-STEM majors no longer need to complete a science sequence as part of Area D requirements.
These majors can now combine two different science courses, with only one needing a lab to complete this requirement.
GHC's division of natural science and physical education has introduced a new course called Biology 1020, which does not require a lab component. This new course and Biology 2190 (Nutrition) provides non-lab options in area D.
Professor of Biology Tom Harnden originally created Biology 1020 to address the problem of classes with labs being offered in only face-to-face formats.
With the non-lab courses, science classes can now be provided in two formats, online and a combination of online and on campus.
This means a course can have its lecture on campus and lab online or lecture online and lab on campus.
Another benefit of these science classes being offered online is a more customizable schedule for students.
According to Greg Ford, academic dean of natural sciences and physical education, students also have financial advantages through science classes that don't require a lab because they don't have to pay an extra cost associated with lab fees.
According to Professor of Geology Billy Morris, there was some "initial concern expressed amongst the science teachers because they were worried that students would only take the first class in a sequence, and they would not get to teach the second course, but so far it has worked out."
This new program has accomplished many of its goals, which include the improvement of completion rates for students.
Ford said, "The goal of the division is to address completion, student learning and affordability, and I believe we've addressed this issue."