SMP takes home major awards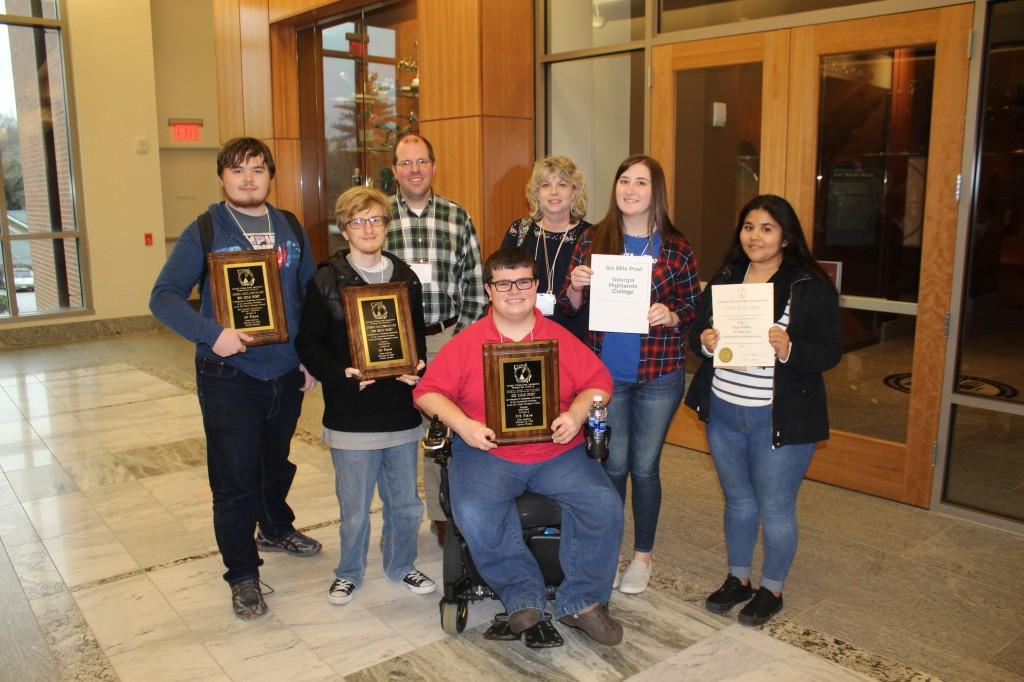 The Six Mile Post attended the Georgia College Press Association's conference and awards ceremony on Feb. 16 in Athens, Georgia. Five members of the Six Mile Post staff went on the day trip to Athens, four editors and one staff writer.
The conference and awards ceremony was held in the Richard B. Russell Building Special Collections Libraries of the University of Georgia. College students on newspaper staffs from all over the state attended the event to vote in the GCPA board elections, listen to guest speakers and receive awards for their work on their campus newspapers.
This event is held every year to help train collegiate print journalists and award them for their annual work as photographers, writers and artists.
Kendal Trammell, an associate producer on CNN's digital mobile news programming team, was a guest speaker at the event. Trammell provided students with insight into finding and meeting the needs of an audience for your company's social media platforms.
Vicki Michaelis from UGA and Seth Emerson from the Atlanta Journal-Constitution were also two speakers that held a session together on how to cover college sports. A few other speakers were featured at the conference as well.
The awards banquet was held in the auditorium of the Richard B. Russell Building. Jim Zachary, deputy national editor of Community Newspaper Holding, Inc presented all the campus newspapers with their awards.
The Six Mile Post received 12 awards this year and overall placed in either third, second, or first in almost every category.