Watts back as interim president
Interim president Rob Watts wears a bowtie like his recently retired predecessor, Randy Pierce, but Watts will only be here six months to a year.
Watts will be the interim president at GHC until the Board of Regents selects the next permanent president. Watts said that "presidential searches usually take between six and 12 months." Until a new president is selected, he will be filling in for Pierce who he said "retired after 40 years of service to the state of Georgia and the University system. He left quite a legacy here," Watts said.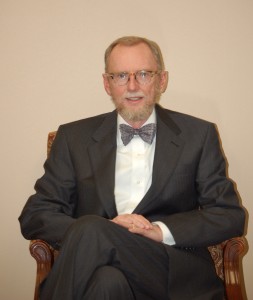 Watts was the interim president at GHC in 2000- 2001 before the Board of Regents selected Pierce as permanent president. He worked as interim president at Middle Georgia College the following year. He was interim president at Georgia Perimeter College in 2005- 2006, and then worked at the Chancellor's Office until he was chosen to be the interim president at GHC.
Watts got a master's degree from both Florida State University and Johns Hopkins University. He came to Georgia in 1974 to do some graduate work at Emory University. He has been working with the University System of Georgia since 1986, including several years as the chief business officer at Georgia Perimeter College. Laura Musselwhite, associate vice president for academic and student affairs, was at GHC when Watts was interim president 10 years ago.
"It's a matter of making sure the college stays strong so that the next permanent president will inherit a good place" -Rob Watts
She said, "I was here and really enjoyed working with him. He's very conscientious, very personable and really cares about the faculty, staff and students. In the time that he has been here this time around, he has proven again to be extremely generous with his time and open to speaking with people." "I think it will be a very good year for everyone involved and I know that he will prepare the college well for our new president who will come to us after the search process," Musselwhite continued.
Watts said that he doesn't "think there will be big changes in the college," during his time here. "President Pierce left a healthy, strong, dynamic, growing college. And it's a matter of making sure the college stays strong so that the next permanent president will inherit a good place," Watts said.