Areh and Johnson fill in as GHC's Paulding deans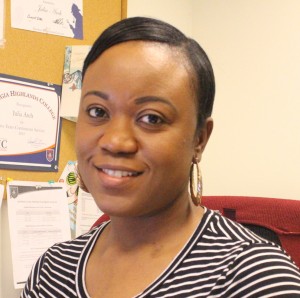 Joy Hambrick, Paulding's latest site director, has stepped down from her position. Her reason being is that she absolutely loves in the classroom.
Hambrick said, "Teaching is all I've wanted to do since I took my first college class in economics in 1986." According to Hambrick, she has had a passion for teaching for over a decade and has put everything she has into the students.
Personally, Hambrick said, "I am proud of what I have accomplished as an administrator, but I believe my skills in the classroom best serve my students and myself!"
While Hambrick has moved on, Julia Areh and Leslie Johnson are filling Paulding's site director spot for the time being.
Johnson is the site director from Cartersville, and Areh is the site director from Douglasville.
Students should see no difference in services during the transition.
Johnson said, "The search for the new Paulding site director is processing nicely."
Johnson said, "Ms. Areh and I will each spend time at the Paulding site and be available to answer questions, help solve concerns and handle those ongoing administrative tasks as the Site Director."