Floyd, C'ville and Heritage Hall close due to social media threat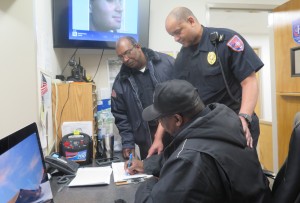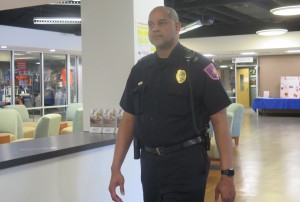 On Jan. 24 the Floyd, Cartersville and Heritage Hall campuses were closed due to a possible threat from a GHC student.
Donald Green, the president of GHC said, "On Jan. 24, we closed our locations in Rome and Cartersville after consulting with local law enforcement regarding their investigation of an undetermined threat they had received."
According to David Horace, GHC's chief of police, this all began when a student took to Instagram after breaking up with his girlfriend. He then made a post on Instagram that contained lyrics from the rap song "Middle Child" by artist J Cole that said, "I'm counting my bullets, I'm loading my clips/I'm writin' down names, I'm makin' my lists/I'm checking it twice, and I'm getting' 'em hit/The real ones been dyin', the fakes ones is lit."
After the GHC student found out that his friends were talking to his girlfriend after their breakup, the GHC student made another post on Instagram, saying that his friends were fake friends and he felt betrayed by them for talking with his girlfriend behind his back.
In conjunction with the Georgia Information Sharing and Analysis Center also known as GISAC, the FBI and the GBI saw the post and the FBI flagged the post along with the lyrics and became suspicious that the friends the GHC student was referring to were the ones that he was calling fake friends.
Horace said, this led to suspicions that the GHC student might be a shooter or a least had that kind of motive and since he was a student from GHC, his friends might be GHC students as well.
The FBI and the GBI contacted the Rome Police Department, and they got together with Horace, who along with the rest of campus security gathered more information on the student, such as his enrollment status and which classes he was taking.
Horace then presented all his information to Green, who made the decision to close the Floyd and Cartersville campuses along with Heritage Hall to keep students, faculty and staff safe and to possibly stop the student if he was at either of those places.
Green is the one who always make these types of decisions after Horace gathers as much information as possible from local emergencies and other counties. When it came to finding the GHC student, Horace said, "We got in touch with him through a family member. We conducted an interview with the student with local law enforcement, and we determined that what he posted was not a threat."
Horace said, since the school closing, the GHC student has not been charged and there have been no court cases regarding the possible threat. No one was harmed or injured during the situation and no future precautions have been made.
What allowed students, faculty and staff to find out about the threat was the GHC Notify system. It is a system that allows students, faculty and staff to be notified when possible closings come to the school and helps them determine whether they should come to school or not.
According to Todd Jones, the vice president of student affairs at GHC, "GHC students are automatically signed up to receive the notifications using the contact information they provided when they first applied to GHC."
Jones also said that students should routinely check their information through SCORE to ensure recent and accurate contact information is available to the alert system and that GHC also places closing messages on social media and the college website.
Horace believed that the biggest takeaway from this situation was for students to be very careful with what they post on social media.
He said that he was "incredibly thankful for our law enforcement's quick response."
He said, "There is no filter with social media and students need to remember that, so be mindful with what you post and don't post anything if it feels wrong."
"Our-number one priority is the safety and security of our students, employees and visitors to our institution," said Green.
He said that he was "incredibly thankful for our law enforcement's quick response."
Students, faculty and staff who wish to check if they are registered for GHC Notify or need to make changes to their current information in order to receive notification from GHC Notify, should go to https://intranet.highlands.edu/ghcnotify/index.php.