Board of Regents representative to speak at graduation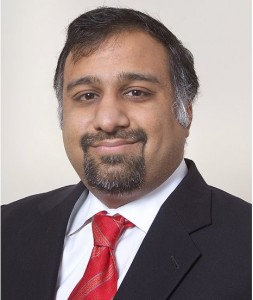 The 2019 graduation ceremony will be held on May 11 at 10 a.m. in the Rome Forum.
Each year for graduation, GHC brings in a special guest speaker. This year's speaker is Sachin Shailendra. Shailendra is a representative for the thirteenth district of the Board of Regents for the University System of Georgia. He has been in office at the Board of Regents since April 4, 2014 ,and will hold office until Jan. 1, 2021.
The BOR website describes Shailendra as being "known for his integrity, honesty and commitment to client satisfaction." His work in construction has given him a strong ability to solve problems and effectively communicate plans and processes.
Shailendra is a board member of the Georgia REACH Foundation. REACH Georgia is a scholarship program that rewards students for self-accountability, promotes parent involvement and provides motivation and support, according to their website.
Shailendra additionally serves on the boards for both the Children's Health Care of Atlanta's Sports Network and the Metro Atlanta YMCA. He is also chair of the University System of Georgia Foundation.
Shailendra is the president of SG Contracting, Inc. He is a graduate of the Georgia Institute of Technology.
His wife, Stacy Galan Shailendra, is a broker associate at Atlanta Fine Homes Sotheby's International Realty. Shailendra's wife has recently worked towards helping Georgia's growing film industry. In 2015, she received the Atlanta Realtors Association's Five Star Circle of Trust award.