GHC to offer additional refund options
Georgia Highlands is initiating a new refund program for students. Customarily, students have received checks through the mail for refunds or financial aid. The new Highlands Debit MasterCard will allow students to receive their money more quickly.
According to Jamie Petty, director of accounting, all refunds will be coming through Higher One, a financial services company that works exclusively with higher learning institutions, starting April 9. Students may go to highlandscard.com to select their preferred method of receiving refunds, whether check, direct deposit or the Highlands Card.
Students who do not select a preferred method will automatically receive their refunds by check. The Highlands Card operates through Higher One. Students will be receiving the Highlands Card from Higher One in the mail at their primary address on file at GHC.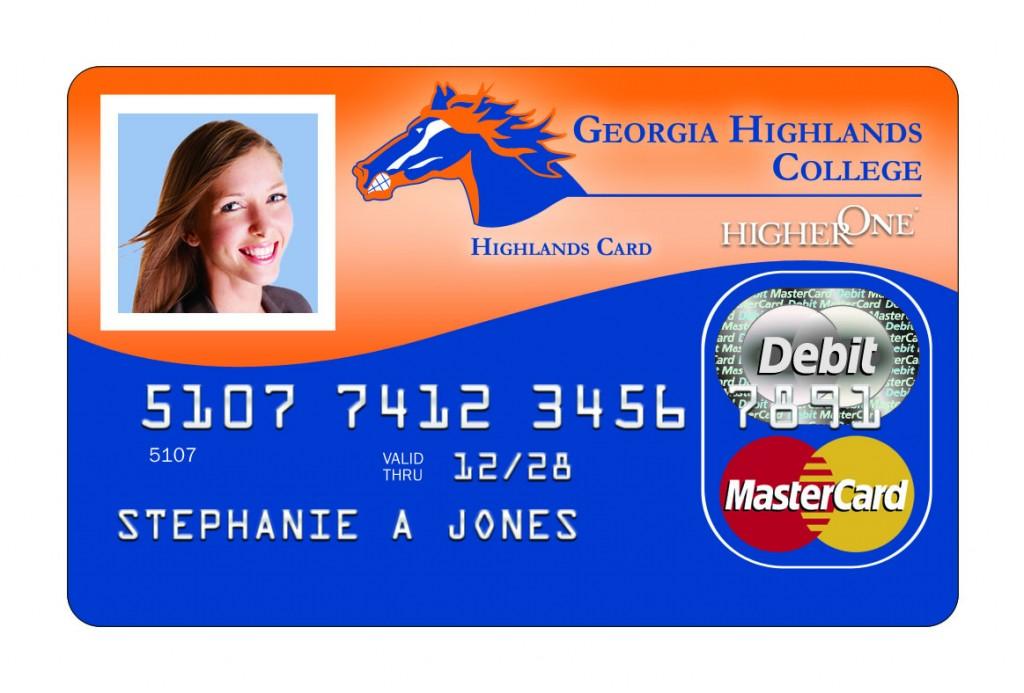 Students should confirm their mailing address with Georgia Highlands and the U.S. Postal Service to ensure delivery. The Highlands Card will arrive in a lime green envelope. Students who elect to use the Highlands Card will have their money deposited directly into their OneAccount, a fully functioning FDIC insured checking account, through the Easy Refund method. Easy Refund allows students to access their money the same day that Georgia Highlands releases it.
There are fees associated with the OneAccount, including a fee for using the Higher One card in debit transactions. Other fees include $2.50 for using a non- Higher One ATM, $29.00 for a first-time overdraft, $38.00 for additional overdrafts, and a $10.00 Abandoned Account fee that is incurred when the Higher One account is not used for six months consecutively. The Abandoned Account fee will be charged monthly unless students take the necessary steps to close the account. Megan Davidson, bursar, said, "This account will not have a minimum balance requirement, but it should be noted that each pinned usage of the Highlands Card to make a purchase will cause the student to incur a charge of fifty cents. Students who wish to utilize the Highlands Card but avoid pinned usage fees will have access to ATM's at the Cartersville and Floyd campuses for no-charge withdrawals."
A complete list of the fees associated with the OneAccount can be accessed at highlandscard.com by looking under fee schedules. The Highlands Card is a debit card backed by the MasterCard Network, and can be used to make purchases anywhere that MasterCard is accepted. Students using the Highlands Card should keep in mind that the Highlands Card is not a credit card. As a security feature, the card includes a photo of the student from their student ID card. Students without a photo on file at the school will have the Georgia Highlands shield on their card instead.
The Higher One system is already in use at other Georgia colleges such as Kennesaw State University and Dalton State College. Students may also choose to receive their refund or financial aid through direct deposit into an Automated Clearing House checking account, or continue to receive paper checks through the mail. Petty said, "I expect students to really be pleased with choosing to use Higher One or direct deposit." Use of the Highlands Card is not mandatory, however. Petty said, "We wanted to leave the option for students who want to receive a check. We're not mandating any choice. We hope students will like the card options, but students will have a choice. We're here for you, and your opinion matters to us."
Additional information and an activation demo for the Highlands Card may be found by visiting highlandscard. com.