Surprise lineup choice starts Chargers season out strong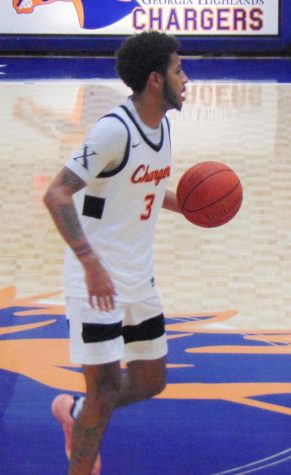 The Chargers men's basketball team began their season with a win over the Chattahoochee Valley Community College Pirates at The Corral.
Jayvis Harvey was a surprise lineup choice for head coach JJ Merritt and proved to be a key to the Chargers victory.
After the game, Merritt said that Harvey performed "big time. He imposed his will . . . he does everything as far as going to the glass. I even had him at point guard to show off his skills there."
After the loss of Langston Wilson, who transferred to the Washington Huskies, Merritt had to look for options to replace him in the offseason. Harvey looked to be the go-to guy for the Chargers going forward.
Harvey started hot, scoring 11 points in the first half, shooting five-for-eight and grabbing six rebounds.
"I think that just crashing every time that I seen them shoot," said Harvey, "Like coach said, my shot wasn't falling so I had to impact the game in a different way."
For the first ten minutes of the game, the two teams battled back-and-forth, going shot for shot with each other, neither team building up a big lead.
The Chargers then took over, scoring the game's next 12 points, finally separating themselves from the Pirates.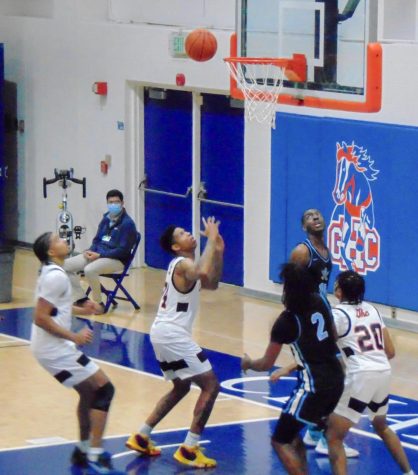 At halftime, the Chargers found themselves with a 35-24 lead.
The Pirates would not go down easy, as they tried to mount a comeback multiple times, at one point bringing the Chargers lead down to 8.
The Chargers needed a player to step up so that they could put the game away and secure the victory, so Merritt put his starting lineup back in.
The Chargers were able to hold off the Pirates for the rest of the game. When the final buzzer sounded, the scoreboard read 81-71 in favor of the Chargers.
"It's always good to start our season out with a win," said Merritt, "We don't want to start the season on a negative outcome."
Harvey was critical of himself after the game, saying that while this was a good start, he would rate his performance as a C minus."I could've played better but we came out and got the win," said Harvey.