Review: "Spider-Man: No Way Home" touches on the dark sides of its characters
"Spider-Man: No Way Home" is the final installment of the Marvel Cinematic Universe "Spider-Man" trilogy. As such, it does not pull any punches. True to the classic MCU formula, the movie is packed with action, humor and personal moral dilemmas.
Warning: Major Spoilers
The major plot point of the movie is the introduction of the existence of the multiverse, a concept that was teased during "Avengers: Endgame." It comes to a head in "Spider-Man: No Way Home" when characters from previous Spider-Man movie franchises get pulled into the MCU as a result of Peter Parker fiddling in space-time for reasons that could be either selfish or selfless depending on viewer interpretation.
The bright side of this space-time disruption is the impossible brotherhood that Spider-Man is able to find from it: meeting other Spider-Men. Finding a place where one can truly be themselves is a liberating feeling. However, brotherhood is not all yucking it up and having a great time together. It also means being there for one another in times of dire need.  
The movie is loyal to past Spider-Man movie franchises in all the right ways by resurrecting fan-favorite villains with their original actors. Tobey Maguire and Andrew Garfield respectively make appearances as their versions of the web-slinger, aiding Tom Holland's Spider-Man to send villains such as Doc Ock, Electro and the Green Goblin back to their own universes.
However, this is not the only way the past two Spider-Men help MCU Peter Parker. After the death of Aunt May, the two past Spider-Men give MCU Parker advice on dealing with loss. They open up about how the deaths of Uncle Ben and Gwen Stacy respectively made them angry and bitter individuals that misused their power on personal quests of revenge and closure.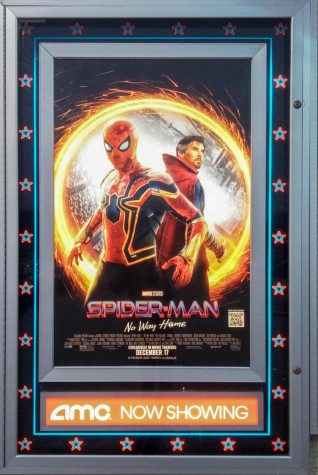 This scene contains similarities to one in "Spider-Man: Enter the Spider-Verse" where all the Spider-People are sharing the death of a close loved one, which Spider-Ham jokingly refers to as their "origin story."
In an interview with People, screenwriters Chris McKenna and Erik Sommers said Maguire and Garfield made game-changing contributions to the story of the movie with their desire to dive into the darker sides of both Spider-Men.
"They had thoughts, and it was really interesting and helpful to see their thoughts," Sommers told People. "It definitely shaped what we did."
"There's a crucial, moral moment that they help [Holland's Peter] get through in the climax of the movie," added McKenna. "So much of that was brought by Tobey and Andrew's ideas and shaping of what they thought their characters could bring to the story."
What personally stood out the most from this was Garfield's suggestion to dive into how Gwen's death affected his character. In the movie, Garfield's Peter Parker described himself as getting bitter and "stopped pulling my punches." A direct mirror to Gwen's death occurred later in the movie when Holland's MJ fell and Garfield was the one to catch her, culminating into a heart wrenching replay of the horror he experienced with Gwen.
Other surprises in the forms of cameos and obscure references await curious viewers with keen eyes for picking apart details. "Spider-Man: No Way Home" is a bittersweet end to the MCU "Spider-Man" trilogy that is worth a trip to the theaters. Fans can only wait to see what's next in store for the wall-crawler.