'Percy Jackson and the Olympians' gets a do-over
"Percy Jackson and the Olympians," a New York Times best-selling book series written by Rick Riordan, has been greenlit for a TV series adaptation that will stream on Disney+. This is the second time the book series will be adapted since the movies that hit theaters in 2010 and 2013 respectively.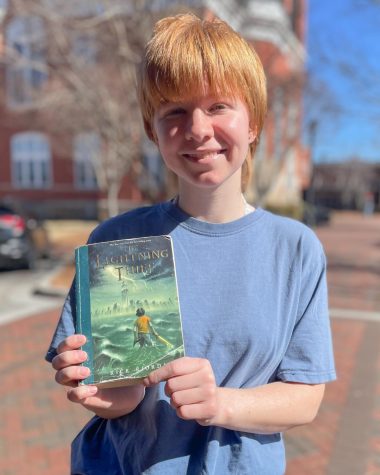 Buzz about the new adaptation began with a teaser trailer released during a Disney shareholder meeting on Dec. 10, 2020.
As of Jan. 25, fans received confirmation that the show will make its way to their screens through an announcement made by Riordan on Twitter and his personal blog.
Riordan said on his blog that he is an executive producer and has been involved in every writer's meeting, saying the team members are fans of the books.
Brooke Niemann, GHC Paulding campus student and decade-long fan of the "Percy Jackson" book series, said that she has high hopes for the series with Riordan's direct involvement in the writing process.
"I think this could turn out very well, and I want to be optimistic," Niemann said.
"Percy Jackson & The Olympians: The Lightning Thief" and "Percy Jackson: Sea of Monsters" were the first adaptations of the book series, developed by Fox Studios for movie theaters. The movies took creative liberty from the books and removed the original plotlines.
Niemann said she, like many fans, did not enjoy the movie adaptations. "They were well-directed movies that one could enjoy passively if you completely block out the fact that they're supposed to be adaptations," Niemann said.
Riordan's previous statement on his own opinions concerning the movie adaptation align with Niemann's concerns.
"You can tell how I'm feeling about it by what I do or don't say…For instance, check out my website, rickriordan.com. Do you see any indication there that the 'Percy Jackson' movies ever existed?… No, you do not," Riordan said.
In light of the new show, Riordan directly addressed this critique and point of concern for "Percy Jackson" fans like Niemann on Jan. 29 through his blog.
"I can tell you with 100 percent confidence that this [first] season follows 'The Lightning Thief' faithfully," Riordan said. "Although we're adding a lot of interesting nuances, depth, Easter eggs, and backstory that will keep the story fresh and fun even if you know the books inside and out."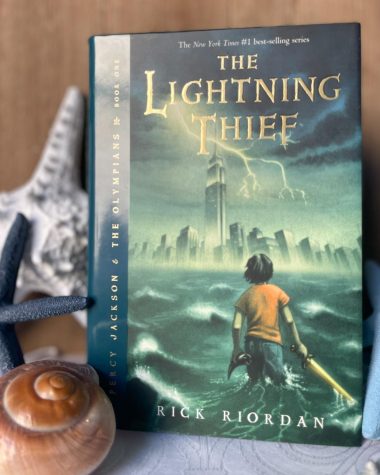 Riordan says that closed casting has opened for the roles of Percy, Annabeth, and Grover, with plans to begin filming the first season this summer in Vancouver, Canada.
Plans for more seasons of the show have not been announced. However, Riordan's blog reveals that his own goal is for each season to follow the events of each book.
"I just hope that they cast actors who are closer to the ages of the characters in the books and don't 'PG-13' it up," Niemann said. "I do not want a sex scene in my childhood novel adaptation."
A statement on the show through whatsondisneyplus.com on Jan. 25 includes a summary of the plot and states the general target audience is tweens to young adults, so fans who share Niemann's concerns can breathe easy.
There is no set release date for the show.
More updates for "Percy Jackson" on Disney+ are available on the Twitter account, @camphalfblood, as it officially enters production.
GHC readers can catch up on the books by finding them through the GHC Library page or even requesting the first book by searching the title on the website.