'Heartstopper:' The limits of self-publishing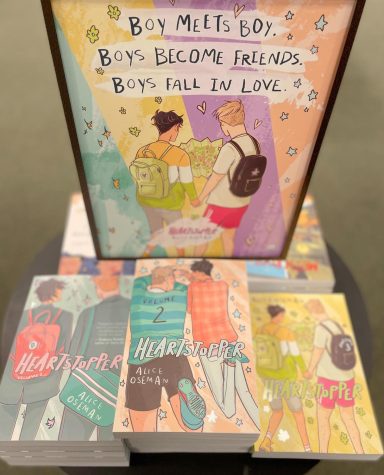 Originally self-published as a webcomic in September 2016, Alice Oseman's now bestselling graphic novel series "Heartstopper" has been adapted into an eight-episode series by Netflix. Oseman's success with "Heartstopper'' sets an example for the power of self-publishing.
"Any writer who is serious about the craft, we all want our work to be read and appreciated whether that's in [literature] magazines or book publication," Danny Bellinger, assistant professor of English at GHC, said. Bellinger had his fiction and poetry work published in several different anthologies and literary magazines.
Oseman first released "Heartstopper" into the world through the popular webcomic site, Tapas, and nearly a year later onto Webtoon, where the entire story remains available. Both websites are home to thousands of self-published comics and web novels.
"Heartstopper" stood out to readers and quickly gained a large following. Oseman knew she wanted to eventually physically publish her comic as a graphic novel due to the online success of the series.
Harold Campbell, GHC tutor and author of "Crazy People Like Us: Love & Loss on the Other Side of the World," shared his perspective on self-publishing.
"Years ago, there seemed to be a stigma against self-publishing, but that seems not to be as true today…I think a good book will find an audience no matter the form of publication."
"Heartstopper'' was not Oseman's first venture into the publishing world. She wrote and published her YA (Young Adult) novels "Solitaire" and "Radio Silence" through the HarperTeen and HarperCollins Children's books publishing companies, respectively, before creating her webcomic.
Publishing a webcomic presented Oseman with new challenges despite the common themes between her contemporary YA novels and "Heartstopper."
Oseman noted in an interview with Booktrust that in 2018 that there did not seem to be a market for YA graphic novels with traditional publishers.
"It'd be unlikely any publisher would want to publish it. Self-publishing was my best, and possibly only, option," Oseman said.
"You just have to know what magazines and editors are looking for, who they publish, whether your work is a good fit," Bellinger said.
Ken Reaves, dean of GHC's Marietta campus and author of "Sometimes I Wish" among two other illustrated works, said companies like Amazon that allow self-publishing provide a good start for small-scale and new authors in the world of publication.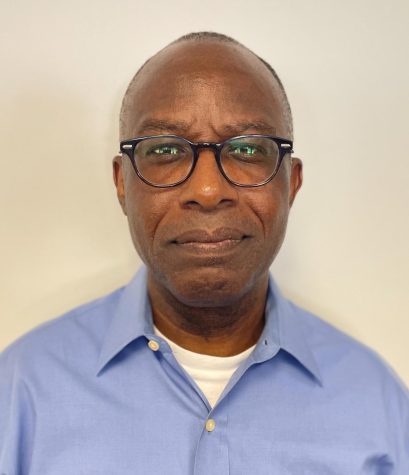 Bellinger shared some of the difficulties of self-publication.
"Self-published writers also don't have people working on their behalf to help with book distribution, marketing and scheduling readings. Not only do they have to make time to write, but they also have to do all of the leg work to get their books in the hands of readers."
Oseman faced those difficulties when she launched her campaign to physically publish "Heartstopper." Two years after the comic's initial release, Oseman set up a Kickstarter to crowdfund the physical publication of the first two chapters.
The original goal for the Kickstarter was 9,000 British pounds, the equivalent of $11,714, but it surpassed that by the thousands in just under two hours. Oseman raised over $76,000 to bring her story onto the physical page.
Hachette Children's Group, a traditional publishing company, reached out to Oseman with interest in publishing "Heartstopper" in response to the success of the webcomic and Kickstarter.
"'Heartstopper' has not had the most ordinary journey to publication," Oseman said in her Booktrust interview. "What I've learned…is that if you want to make something happen, you can."
Reaves added that one must be dedicated to self-publish.
"If you have a dream of publishing your literary work and are serious about it, pursue it with vigor," Reaves said.
More information about Oseman's work and updates for her upcoming projects can be found on her website.