Rome International Film Festival spotlights diversity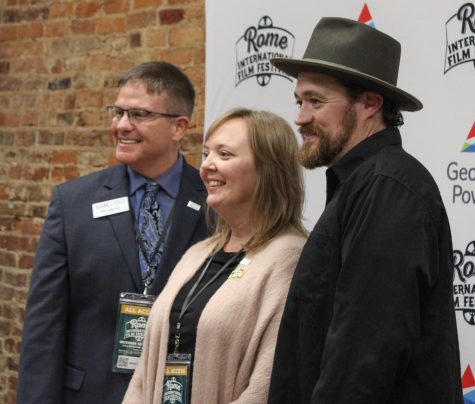 The 19th annual Rome International Film Festival took place from Nov. 10 to Nov. 13. The festival brings up-and-coming and returning filmmakers alike to center stage to feature their creative endeavors.
Participants walked up and down Broad Street throughout the weekend as the DeSoto Theater and the Rome Auditorium reprised the roles of film viewing locations. The Wilder Center inside the Rome First United Methodist Church was added as an additional venue.
GHC Film Society Club President, Katie Weatherford, joined RIFF Executive Producer and GHC Division Chair of Film, Seth Ingram, in the festival proceedings as RIFF Associate Producer. 
RIFF opened with the world premiere of the documentary "Her Name Was Hester" by Director Brian C. Campbell. The film chronicles the journey of Stacie Marshall, owner of Mountain Mama Farms in Dirt Town Valley, GA, as she reconciles with her family's history of owning Black slaves on the farm she inherited. One of those slaves was a woman named Hester who was recorded to have had four children, but the lineage was lost to history.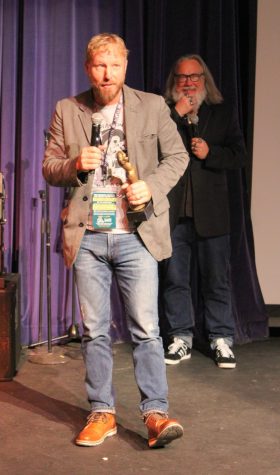 "We have been on this journey for five years," Marshall said. "And I think putting it out in the world feels very vulnerable because it's your story. And you really are trusting the community and the world with your story."
The film is a story of reconciliation and unifying a community through hardships and understanding. Marshall is also the producer of "Her Name Was Hester" and experienced how the story changed and grew during filming.
"The civic dialogue piece, I think, is incredible," Marshall said. "Important in moving forward in the film is that it's not just going to be a film that people consume, but actually a film that people can interact with and internalize and actually have some call to action."
Kim Severson, Pulitzer Prize winner and National Food Correspondent writer for the New York Times, got involved in the documentary by proxy through an article she wrote about Marshall and her family's farm.
"Brian was already filming [Marshall] for the, like, a woman's farmer angle. So, I showed up and started talking to her," Severson said. "The story unfolds; I realized it was a good story. I want to do more."
Severson's article caught the attention of a local historian, and they began digging into Hester's lineage until a living descendant was found in Dirt Town Valley, which is only a 15-to-20-minute drive from Rome.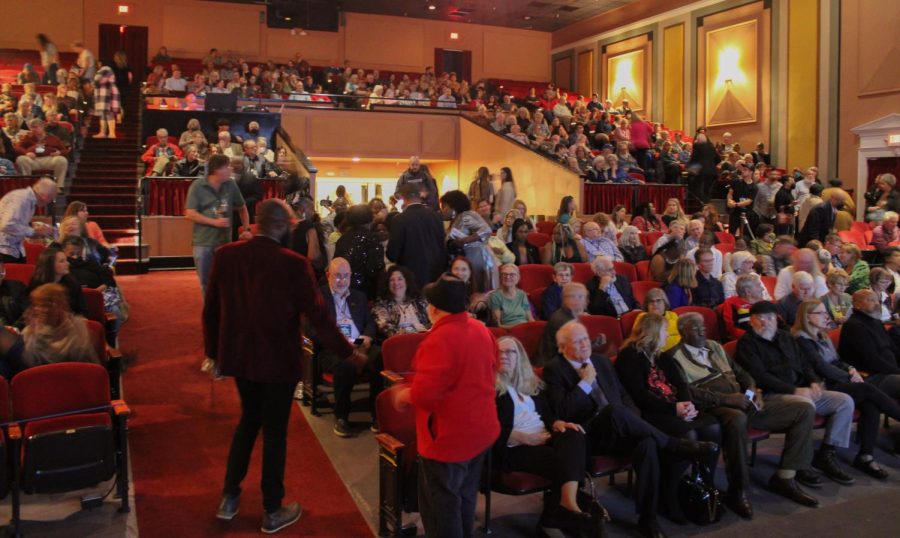 The premiere of "Her Name Was Hester" at RIFF opened a dialogue to an issue that is more often swept under the rug.
"Seeing it in this theater – you could just feel people changing; you feel them thinking and relating in a space that big. I feel like it planted a bunch of seeds," Severson said. "I felt like I was part of something that's changing our society."
An encore screening for "Her Name Was Hester" will be held in the Rome Auditorium on Dec. 7 at 7:30 p.m. Tickets are $10 per person and available on the RIFF website.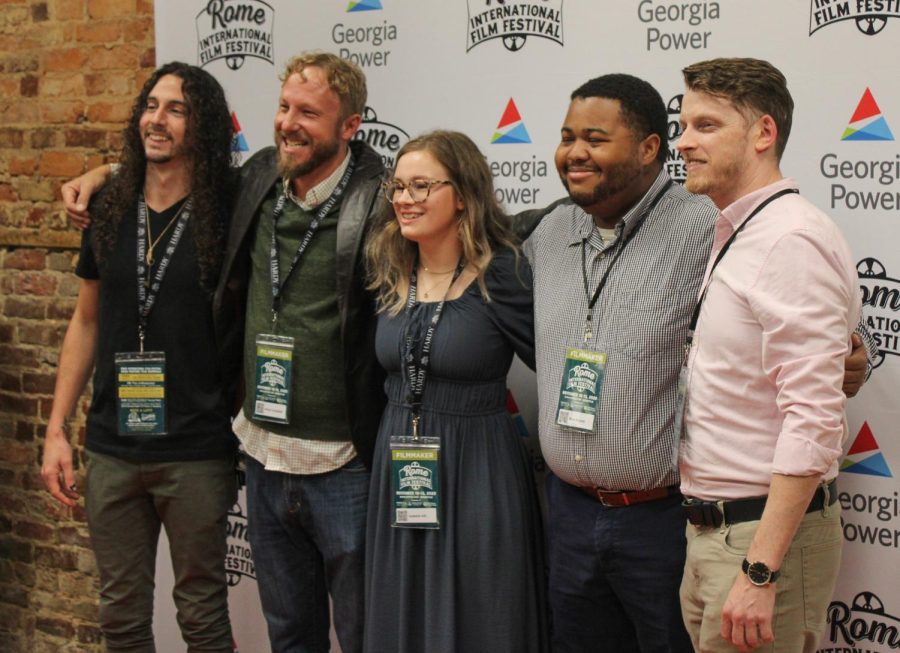 Two other documentaries with similar dialogues were also featured. "UNSPOKEN," by Director, Screenwriter and Producer Stephanie Calabrese, sheds light on the last mass lynching that occurred in Monroe, GA, through Calabrese's perspective. "The UnRedacted," by Director Meg Smaker, documents a group of al-Qaeda members who are transferred from Guantanamo Bay to a rehabilitation center in an effort to deradicalize them.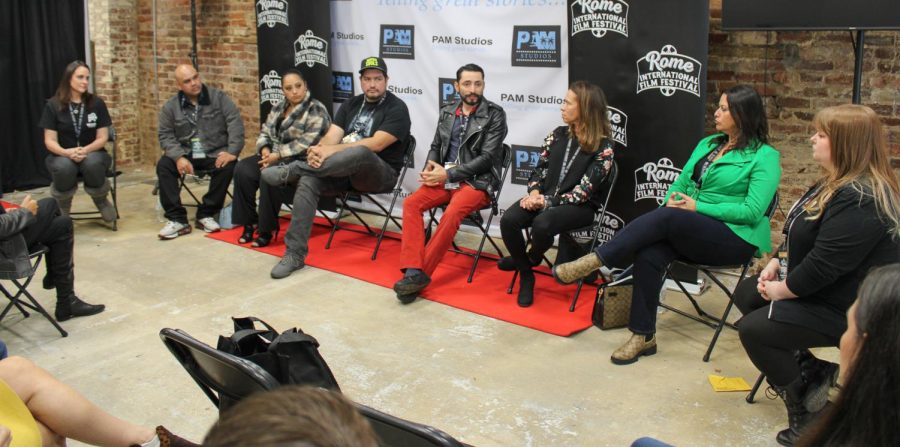 This year's RIFF also provided a platform for Latin filmmakers. "Son of the Mountains," a block of short films created by Latinx filmmakers, was shown on Saturday, Nov. 12. Notable short films in the block included RIFF 2022 Best Latinx Film Award winner, "A Severe Case of Prudery" by Director Humberly Gonzalez. RIFF 2022 Special Jury Award for Cinematography winner, "The Son Rises" by Director Alexander G. Seyum was shown as well.
 "I think there's a lot of curiosity when it comes to different types of films," Seyum said. "When it comes to festivals, you know, when a certain film plays, there's a buzz within the filmmaking community and the filmmakers that show up."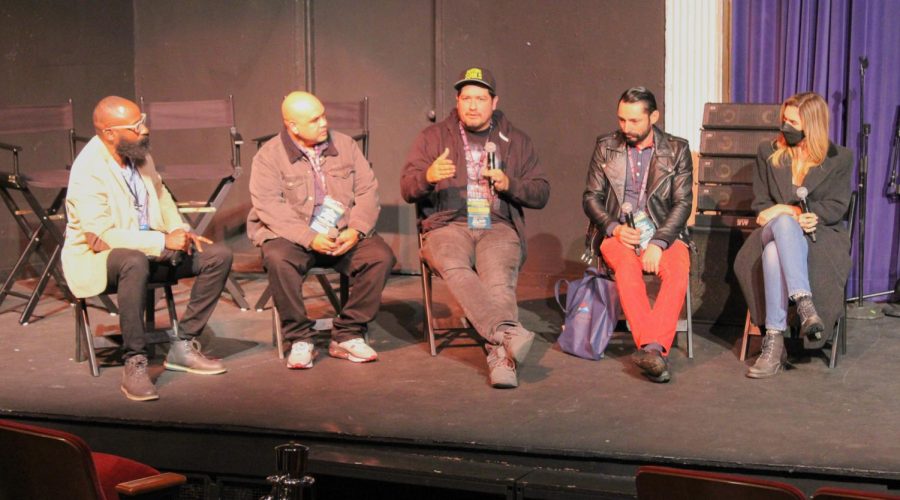 "The Son Rises" is about a biker who seeks justice after his brother is killed and finds similarities between his endeavors and those of Jesus Christ. Seyum said the story also touches on immigration, ICE, racism, family and how the main character is "trying to keep his family together without being broken apart by the system."
Seyum said that he experienced racism and violence growing up and he poured those experiences into his film.
"I feel that a lot of my pain went into the story, the script, and it's something that I was very passionate about. It took me six years to complete, but I got it done," Seyum said.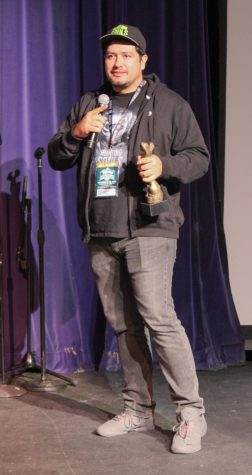 Bernice Molina, associate producer and background caster for "The Son Rises," said that it was about time and a long time coming that Latinx filmmakers have been given a platform like this.
"It's wonderful because we have stories that we need to tell and be heard. So therefore, we need more of this," Molina said. "Not only here in Georgia, but everywhere where there's Latin content creators, filmmakers, just panelists. Anybody in front or behind the camera, I believe their work needs to be displayed."
A Latin filmmakers panel was held in Pam Studios where more Latinx individuals answered questions about their experiences being in the filming industry as someone who is Latin.
"I think that the panel that we had here today shows that there's talent in our community," Seyum said. "I think there's a variety of stories within the Latino community that all people can relate to."
Seyum added that this first team-up with Pam Studios and RIFF was a great opportunity and he thinks it will continue for years to come.
Molina said that she wants diversity in future films to include diversity of every kind, such as Latinx, Black, indigenous and natives from other countries.
"I want it to keep evolving and staying established that way," Molina said. "Not just because it's what's in now and that's good for the Latino community, but then years later, let's forget and put them on the back burner. Like, no, we're here to stay."
A list of all the award-winning films from this year's RIFF can be found on the RIFF Facebook page. RIFF will return next fall to give the spotlight to more filmmakers from all walks of life.