'The Last of Us' romance spurs controversy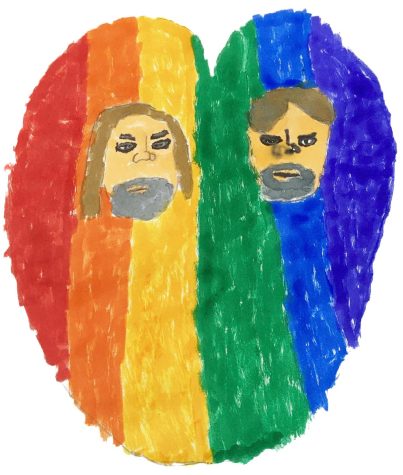 -Spoiler warning-
HBO Max is in the midst of controversy with the release of a new show called "The Last of Us," based on the 2013 game of the same name. The show first aired on Sunday, Jan. 15, and was the second-largest HBO Max debut. 
Episode three of the live-action series has caused people to review-bomb it due to the inclusion of a gay couple. The couple, Bill and Frank, were included in the game and were hinted to be partners.
In the game, Bill and Frank are known as partners until they disagree about ways to survive. Frank ends up taking his own life because he was bitten by Infected, the zombie-like enemies of the show and game.
Neil Druckmann, co-president of Naughty Dog and co-creator of "The Last Of Us" game, has confirmed that Bill is gay, even in the game. The game hints at Bill's sexuality when Ellie reveals an adult magazine she stole from him, a scene that is also in the show.
Lots of fans and critics have given this episode a positive review, such as Bradley Russell, writer for GamesRadar+.
"The brief interlude with strawberries – and Bill's childlike laughter at tasting one for the first time in years – feels just as important as their first kiss and speaks to the human connection that gives the episode its eventual crushing emotional impact," Russell said. 
"Others have talked about the episode and how well the relationship is handled, even if they have a hard time consuming male homosexual media," Gaming Club member, Joshua Dorantes, said. "The episode has a fulfilling, loving relationship."
Eric Kain, senior contributor with Forbes, wrote an opinion article titled "Did 'The Last of Us' Just Go 'Woke'?" where he mentioned the controversy surrounding the episode. 
"I've seen every possible reaction to this episode from readers, ranging from the same enthusiasm I felt about it to blatant homophobia, complaining that 'the gay agenda' is being 'shoved down our throats' (or the 'woke agenda' etc.)," Kain wrote. 
Dorantes said, "The whole thing is silly."
The show has gained positive reviews from fans of the game and the general audience alike despite the controversy. New episodes will be released every Sunday at 9 p.m. and new seasons have been greenlit that will cover "The Last Of Us: Part II."