Student art gallery showcased on Rome campus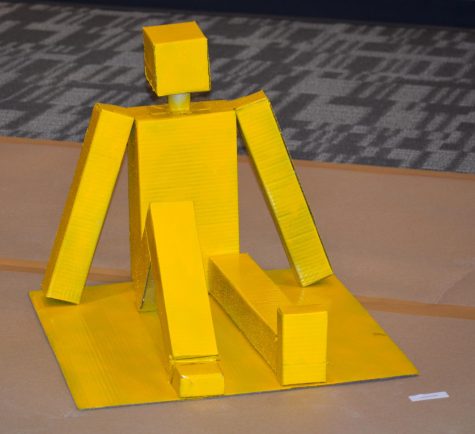 The annual student art gallery was featured on the Rome campus in the Lakeview building gallery from April 25 to May 5. The art gallery has been occurring for a few years in third-party locations, and this was the first time the gallery was located on campus since the COVID quarantine.
Associate Professor of Art, Russell Cook, curated the art pieces submitted from students of all art classes of the fall and spring semesters: Drawing I, Drawing II, 2D Design/Color Theory, 3D Design, Painting and Graphic Design.
Cook said he asked the art students to submit many pieces so there would be more to choose from because "putting together an art show is kind of like putting together a composition." Some students had numerous pieces featured in the art gallery.
Rome campus art major, Kade Baum, is one of those students. He had six pieces in the art gallery and helped Cook arrange the pieces for the showcase.
Baum said his art piece featuring the transgender color scheme with roses in a vase is significant to him "as a trans person during a time when trans people are being persecuted nationwide."
"The rose flowers are a symbol of trans honor and beauty, based on a quote that says, 'Give us our roses while we are still here,'" Baum said. "They represent mourning people who have died because of transphobic violence."
Baum's other pieces include a self-portrait, three charcoal drawings of a similar theme and a portrait of a pink woman.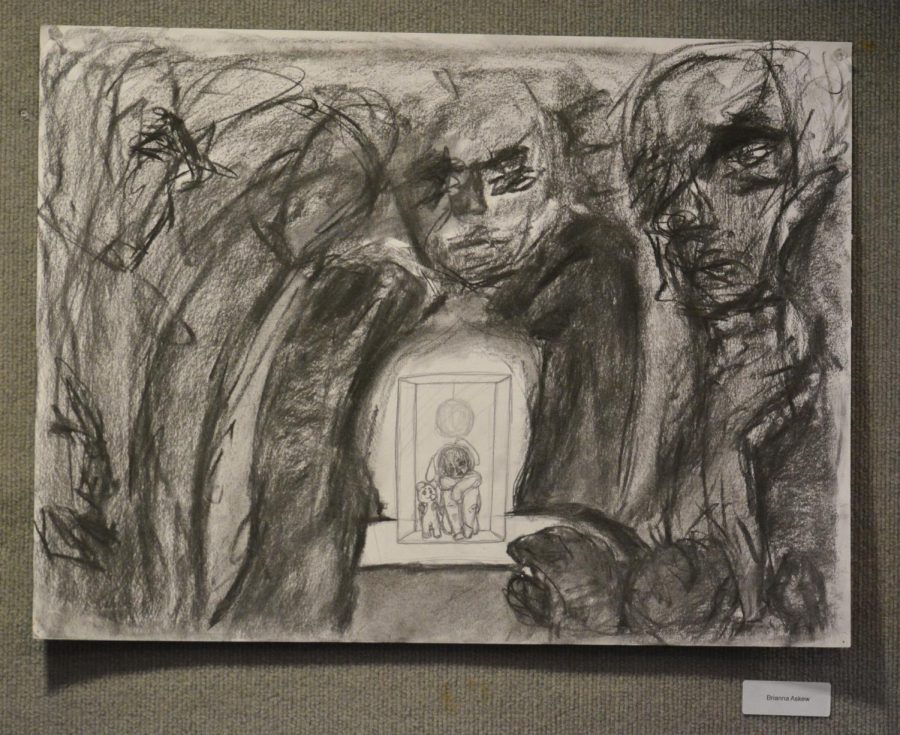 Another featured charcoal piece by Rome campus art major, Breanna Askew, is a visualization of two phobias: going outside and being judged. She said it's nice to have an art piece that's "not gory, but also showing a dark side in some people."
"It was a piece that I made in the middle of the night," Askew said. "I think it came out nicely, though… Everything looks sharper in the middle, but the further out you go, you realize there's something there, but you can't truly make it out completely."
Cook said when students have art featured in a gallery, "it looks good in their resume" and "it gives the experience of having their work out on the wall so they can become accustomed to that." He added that he loves having the gallery on campus, but it's also nice to hold it in a third-party location for more community involvement.
Baum said he's glad his artwork "can finally be seen by the general public."
"Even if not a lot of people see it, it feels good to get my work and my name out there, and I hope it inspires people…" Baum said. He added that he would showcase his art in other galleries if the opportunity arose.
"…that's the natural endpoint of any college art program is to have your work up on display to produce exhibiting artists…" Cook said. "I'm proud of the students and their work."