PTK: Fostering leadership and service at GHC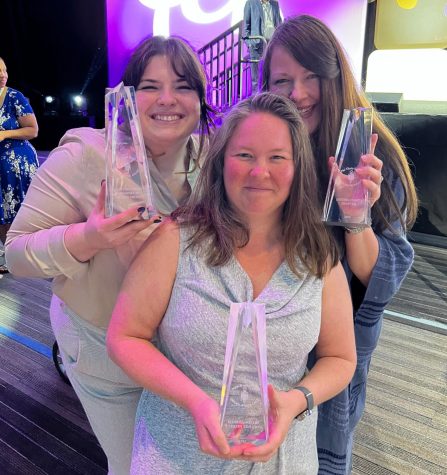 Phi Theta Kappa (PTK) is an international honor society that aligns students' education with community action and leadership opportunities. GHC is home to the Alpha Psi Omicron PTK chapter, dedicated to helping students reach their highest potential while using their education to create change.
"PTK is a place for students who are serious about the benefits of their education to mingle and brainstorm impactive projects to help their colleges and communities," GHC PTK President, April Cole, said.
The primary focus of PTK is service, with most chapters striving to achieve the "5-Star status." Honors students undertake two significant projects, the Honors In Action and College Project. Cole said these projects "promote the development of a strong relationship with the community and administration of our college," embodying the spirit of PTK.
The GHC chapter received the 2023 international awards for Most Distinguished College Project, Most Distinguished Honors in Action and Most Distinguished Chapter. Their College Project established the foundation for the first GHC Student Ambassador Program, while the Honors in Action project created a documentary exploring the importance of play for teenagers in foster care homes and using technology to engage them effectively.
The chapter's achievements also include being named one of the Top 100 Chapters in the nation, contributing to their region becoming a 5-Star Region and winning an Excellence in Scholarship International Award.
GHC PTK Vice President, Katie Weatherford, said, "I think that's a great representation of the group as a whole. High-achieving, award-winning teammates."
PTK encourages students to challenge themselves and raise the bar higher for honors students. Students must maintain a 3.5 GPA and complete at least 12 hours of coursework at GHC to receive an invitation to PTK. 
"When you get the email to join, you should absolutely respond. When you are in PTK, you will have opportunities you would not have had otherwise," Weatherford said.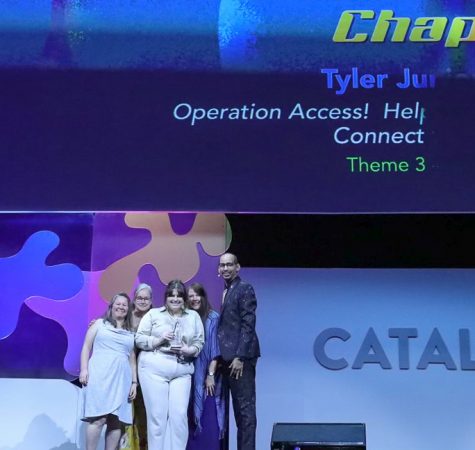 Cole said those seeking to make the most of PTK should consider becoming an officer, though she acknowledges the time commitment involved. 
"[PTK officers] will leave the experience with an extensive resume and transformed perception on education and leadership," Cole said. 
However, other roles are available for students such as volunteering at events and participating as active members. 
"You can get as involved as you want; the more involved you get, the more you will see a return personally and professionally," Weatherford said. "It is a group of people with pretty similar mindsets and goals. You will find yourself surrounded by goal-oriented highly enthusiastic people."
Cole's advice for fellow students is to "Take advantage of the opportunities your education provides. I call you to volunteer as a member, show up to a meeting or maybe even a conference or apply for an officer position. Either way, your actions can be the catalyst for change in our community and Georgia Highlands College if you just show up."