Poly Science and Criminal Justice club plans election night watch party at Floyd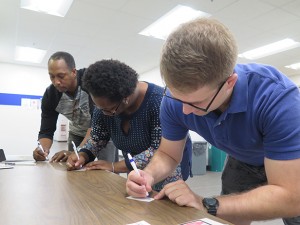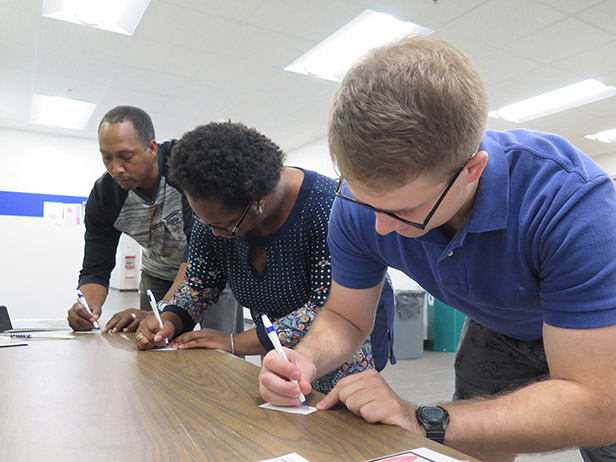 An election night viewing party on the Floyd campus will cap a season full of activity for the Political Science/Criminal Justice Club.
All GHC students, faculty and staff are invited to the event, which will begin at 6:30 p.m. on Nov. 8 in the Three Rivers Room of the library.
Free slices of pizza and soft drinks will be provided as everyone watches the election results unfold on two separate screens, one tuned to Fox News and the other to CNN.
The club also held a public forum at the Floyd campus on Oct. 18, where students got the opportunity to hear Floyd County probate judge, the Honorable Steve Burkhalter, speak on legal and political topics.
In addition, club members helped with Floyd County Political forums sponsored by GHC and WRGA Radio. Candidates for five Floyd County offices faced off Oct. 5 at GHC's Heritage Hall site in Rome.
GHC students who served on the questioning panels were Rodney Dillard, Kallie Johnson, Aaron Cooper, Greyson Oswalt Smith, Aly Ranick and Caitlin Brownlow.
The forums were recorded by the GHC digital media services department for playback on GHTV, WRGA radio and GHC's YouTube channel youtube.com/ghconlinetv.
The Criminal Justice and Political Science clubs were once two separate organizations but are now one club, advised by Randy Green, assistant professor of criminal justice and political science, and Greg Sumner, professor of criminal justice.
The club is open to any and all GHC students, faculty and staff who have a particular interest in the areas of political science and criminal justice.