One Book event features Matt de la Peña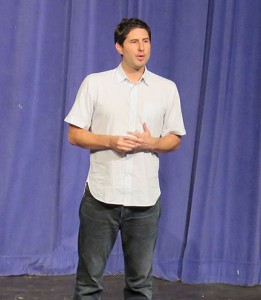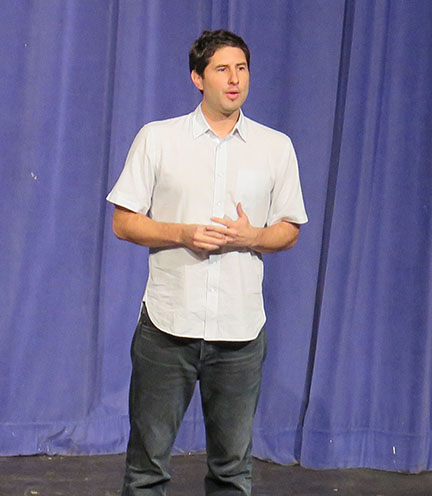 The 2017 One Book, Many Voices event took place at the Historic DeSoto Theatre on Broad Street. One Book, Many Voices is a literary event unique to Floyd County and the city of Rome.
Each year the event begins with a form of entertainment from one of the local schools. This year's event was opened by the Rome Middle School Choir. The RMS Choir sang a variety of song selections, including pieces from the Disney movie "The Lion King."
This event featured the novel "I Will Save You" by Matt de la Peña. "I Will Save You" is inspired by both de la Peña's experience working with sufferers of schizophrenia and his younger sister's battle with debilitating depression.
De la Peña also stated that the inspiration came from his desire to explore the struggles of young people. He states that through his life and career as a writer he has discovered "reading is the ultimate form of empathy."
Overall, the Oct. 19 event was attended by approximately 70 people for an audience made up of students, teachers and other local community members.
One Book, Many Voices is a movement with a goal to encourage community and a love of reading. One Book, Many Voices began in 2007 with Maya Angelou's "I Know Why the Caged Bird Sings," according to John Kwist, GHC assistant professor and a member of the One Book, Many Voices committee.
Each book selected is one that deals with community issues, including but not limited to coming-of-age, loss and redemption. It is read by middle school, high school and college students alike. Even adults in the community join in.