Poets demand "justice for all" on social issues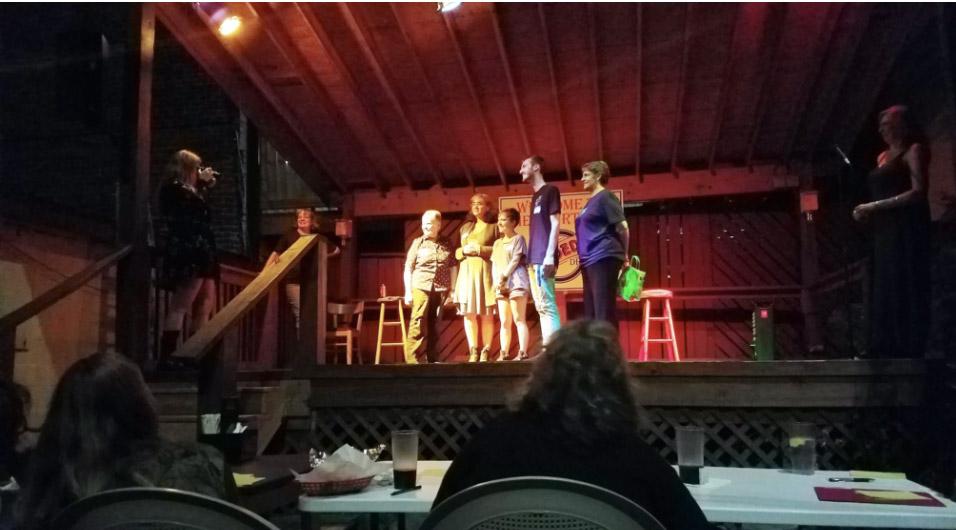 The "Justice for All" poetry slam on September 26 raised awareness of social issues in the Rome community. "Sometimes you just need to scream your feelings at the world," said Kathleen Minor who won first place in the competition. The four contestants of varying ages and backgrounds performed original slam poetry. The unifying theme of the evening was their passion.
"People are going to have all sorts of issues that they might bring in their content," said the president of the local branch of the League of Women Voters, Rebecca Moye, "I would like for people to be more aware of the poets that are in our community, but also come away thinking of poetry in a different way, that it can be a platform for their voice." Originally going to be celebrating the 100th year anniversary of the victory of women's suffrage, the theme was changed to "Justice for All" to invite more diversity.
The event opened with the reading of a poem by Hispanic poet Ada Limón in honor of Hispanic Heritage Month. The evening's performances tackled a wide range of issues, from women's rights to immigration to mental illness.
Anthony Troy Del Favero, who won second place, said, "It gives you an outlet to talk about things." Del Favero was inspired to write poetry after taking creative writing classes at GHC. When he was the president of the school's Creative Writing Club for the 2018-2019 academic year, he helped other writers work on their craft. This effort pushed him to embrace his love of poetry.
"I think it gives you a chance to step into someone else's shoes and think about things you wouldn't normally think about," said Shannon Holtzclaw, a GHC sophomore who attended the event. "It was definitely a lot of food for thought."
The slam was organized by the League of Women Voters, who take an active role in the Rome-Floyd community. The organization grew out of the women's suffrage movement of the nineteenth and twentieth centuries. The original Rome chapter disbanded in the 1980s but was reformed due to renewed interest in the wake of the 2017 Women's March. The League takes an active role in the community, much like their sponsors, the Family Resources Center. The FRC works to prevent child abuse, assisting 130 families per year.